Learn how a mid-sized marketing agency overcame operational challenges caused by their rapid growth by integrating all their processes into a single platform
More Leads Generated Annually
A mid-sized marketing agency that specializes in generating leads for medical offices and professional services companies. They generate almost 70,000 leads annually for their clients.
As a rapidly growing agency, they experienced the problem of more and more software tools to run the business. While each tool had its unique benefits, the overall workflow became increasingly complex and confusing for the team. 
They had many spreadsheets, custom CRM which didn't connect to their accounting software, BaseCamp for project management and individual email boxes for support ticketing.  
The biggest consequence of having many different tools and ways to do things is that they were not able to SEE all the actions and activity happening in the business. This made managing the business very difficult, resulting in having to listen to explanations of whether things were done or not and didn't give the executives an easy way to verify the information given.
The solution was to fully implement GrandCentr.al with complete onboarding to help make the process as smooth as possible for their team and gain complete adoption across the company.
We were able to help connect their landing page tool (unique part of their process) to the GrandCentr.al CRM, sync all transactions back and forth between GC and their Quickbooks Online accounting software, set up their one-time and recurring project delivery to be done in GrandCentral and implement the support ticketing system features.
Through the implementation process they were able to streamline their workflow and increase their productivity. They have all their sales and delivery actions being done through GrandCentr.al and managers can see all the activities that staff are taking and easily keep delivery on time and within budget.
The executive team has access to a Company Overview report that shows complete metrics for the outcomes in the business, including: 
Lead Flow

Sales

Revenue (one-time and recurring)

Project Management 

Support Ticketing
They are not only able to see the overall outcomes happening in the business, the are able to manage the team to get them to take the right actions to result in the outcomes they want.
This has helped smooth out delivery problems they were experiencing and allow them to focus on growing the business to the next level.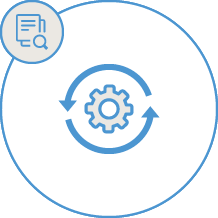 Maximizing Productivity
A case study on how GrandCentr.al helped a sales training company standardize its policies, procedures, and trainings all in one place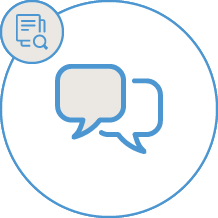 Effective Communication Across the Board
A case study on how GrandCentr.al transformed a flooring distribution company's operations
Contact us today to book a free demo!